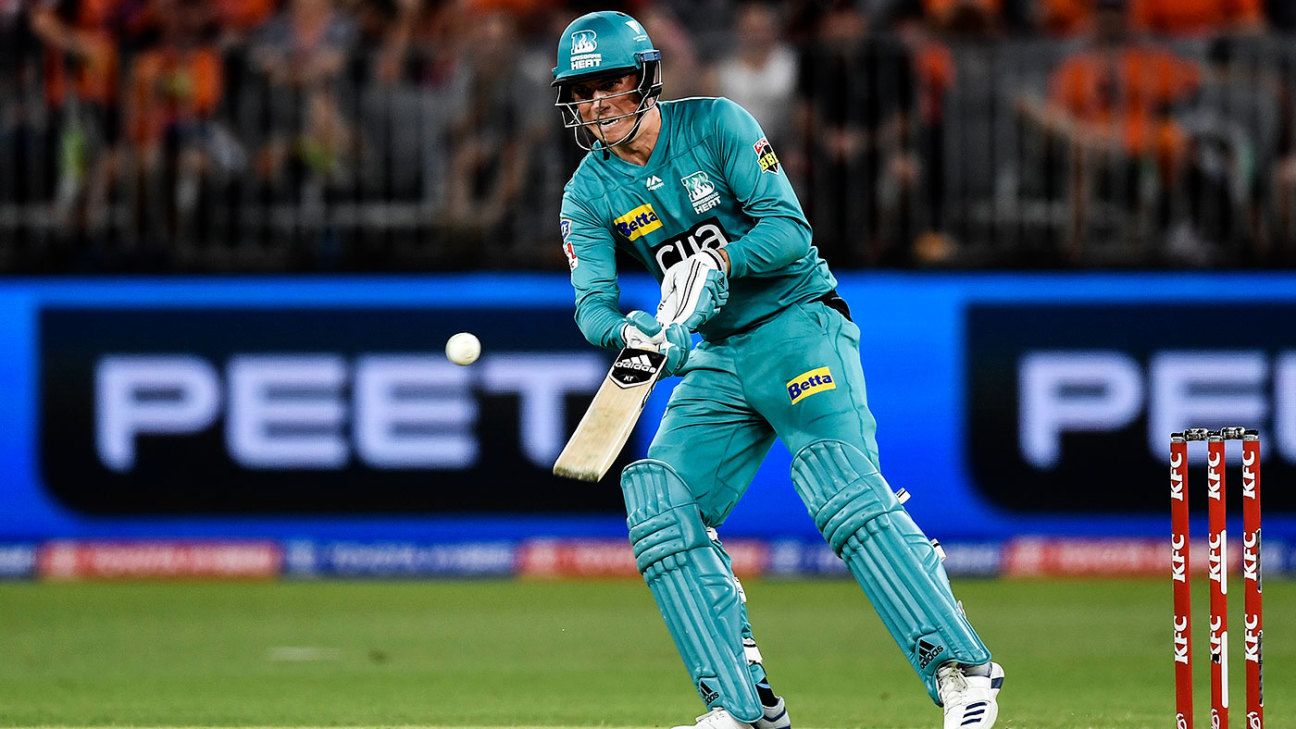 When Tom Banton first played the outrageous reverse-flick off his toes last year, many wondered how his wrists were so supple for him to pull that shot off. You look at the video below on repeat, and slowly realise it is reminiscent of Eoin Morgan, only right-handed, and there's a reason for that.
While Morgan spent his teenage years playing the Irish sport of hurling, Banton grew up playing field hockey, where flexible yet powerful wrists are vital for success. And his ability to play those 360-degree shots are part of some of the skills he transferred when he began taking cricket seriously.
ALSO READ: McCullum: Gill will be 'part of leadership group' at KKR
"I guess it probably comes from playing hockey," Banton told kkr.in. I was a drag-flicker and used to play reverse there quite often. My dad used to play hockey and I kind of followed his footsteps. I played hockey from three till about 17. I was 16 years old, when things were getting more serious and I had to pick one sport and that's when I chose cricket."
Morgan's shadow continues to follow Banton in the IPL as they'll be team-mates at Knight Riders, and the youngster only has praises for the man under whose captaincy he made his England debut. Although Morgan will not be his captain at Knight Riders, Banton knows Morgan will be the perfect team man for the two-time champions. Morgan returns for a second stint at Knight Riders, having been bought at the 2011 auction too.
"He is an extremely positive person, no matter what," Banton said of England's ODI World Cup-winning captain. "It's nice to have him in the team, as he bats for his team. I remember my first match for England, I got out playing a shot. He came up to me and said 'you don't need to change what you are currently doing.' It was really nice to hear that."
ALSO READ: Banton among 20 players to watch out for in 2020s
Morgan, though, is far from being only familiar face he will see at Knight Riders. While playing for Brisbane Heat at the 2019-20 BBL, he caught up with Knight Riders' head coach Brendon McCullum on the day after the IPL auction where he was bought for INR 1 crore. Having one of his childhood idols is 'cool', according to Banton, as is the prospect of playing with three Indians he played a lot against at the Under-19 level.
"I actually went out on dinner with him during the BBL, and also with Chris Lynn, our former KKR player, just the day after the auction," Banton said. "Growing up, McCullum was someone I looked up to.
"I am particularly excited to play alongside Andre Russell and Pat Cummins. I watched Andre last year, and he played really well. Learning from someone like him will be really cool. There are a few guys of my age – Shivam Mavi, Kamlesh Nagarkoti and Shubman Gill – whom I have played against when I was younger.
"Looking back, I remember the Indians were a lot better than all of us in the [2018 Under-19] World Cup. I look up to those guys even now, and I am still good friends with some of them. Playing alongside Shubman at KKR will be pretty nice and I am really looking forward to it."
Banton has usually been a wicketkeeper-batsman at the county level but now he sees himself switching into a batmsan-wicketkeeper in the long term instead. It's a decision that makes sense as Jos Buttler and Jonny Bairstow perform that role for the national side and his Knight Riders captain Dinesh Karthik takes up the keeping duties in the IPL.
"I would like to be reckoned as a batsman who has the wicketkeeping abilities as a second option," Banton said. "I think this year, I wanted to focus a lot more on my batting. At the same time, I want to continue working on my keeping skills. It's been tricky this year. This winter has been hectic and I didn't really have the time to stop and think about what I really wanted to do."
Banton is a self-confessed IPL fanatic, having watched the tournament right from its early years, and it's now time to live what he's been "dreaming of since a very young age." His game is built for the IPL, and with Knight Riders dropping Lynn from their squad, there might just be a spot in the top order for him.