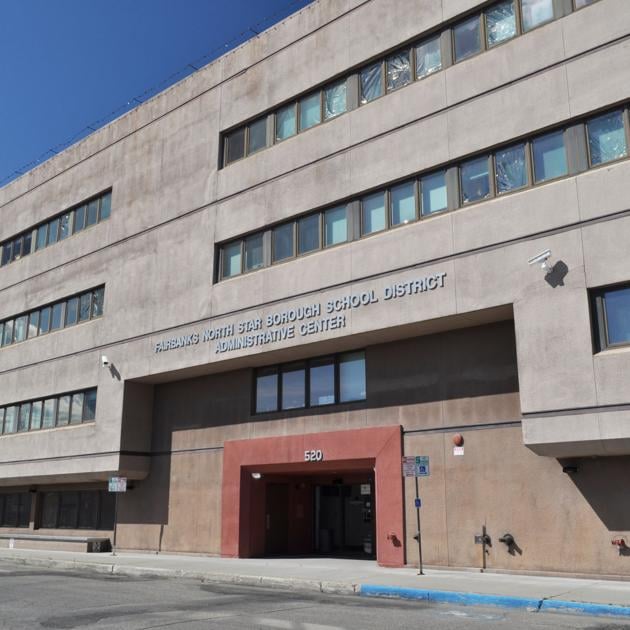 The Fairbanks football player who tested positive for COVID-19 is the first known athlete from an Alaska high school to catch the virus, according to the head of the state school activities association, which is monitoring the situation.
Billy Strickland of the Alaska Student Activities Association said he is hopeful the virus was identified before a teamwide outbreak unfolded.
"I'm sure they are going to try to figure out: How did the student get it?" Strickland said.
On Tuesday morning, officials at the Fairbanks North Star Borough School District held a news conference but declined to offer more information about the student, who played in a game over the weekend between Lathrop and West Valley high schools.
The COVID-positive player "did have a significant amount of playing time," according to Luke Meinert, assistant superintendent of secondary education.
"We will monitor this situation and keep close track of all of our sports," Superintendent Karen Gaborik told reporters during the online news event.
Both teams, including coaching staffs, were notified to quarantine and their schedules have been suspended.
No other people who might have been exposed to COVID-19 at the game will be tested unless they show symptoms, according to Dr. Mishelle Nace of Foundation Health Partners.
Last weekend was the start of competition for high school football in the Fairbanks North Star Borough, the Matanuska-Susitna Borough and the Kenai Peninsula Borough, where games were held, according to Strickland.
The Homer high school football team is expected to travel to the Interior to play North Pole High School this weekend.
Anchorage football teams are on practice-only status, Strickland said. Mat-Su teams are limiting games to schools within their district. Other school districts, such as those in Western Alaska, are still gearing up for football season, Strickland said.
Volleyball and cross-country running are also taking place at Fairbanks area schools.
Students participating in athletics are screened for symptoms before practices and games, according to district officials.
At the news conference, Gaborik and Nace said they didn't know when the student who tested positive took the COVID-19 test.
Officials stressed that students who are feeling sick or have a fever should not be brought to games or practices.
The school district is in the yellow or medium risk zone under a local model for assessing risk for spreading coronavirus. School started on Thursday but online.
The average number of new COVID-19 cases over the last 14 days in the Fairbanks borough has been climbing and was nine as of Tuesday afternoon.
Under the school district's risk level decision matrix, high risk is defined as a 14-day average of 10 or more new cases.
Gaborik said moving into the high risk zone would have "implications for sports," but she didn't name the factors that would cause student activities to be canceled broadly.
One factor that would cause officials to consider shutting down football is if more teams in the Fairbanks area show players testing positive, officials said.
Spectators are being limited during athletics activities and people coming to watch indoor sports will be screened before entering school buildings, according to Meinert.
"We can't bring the risk down to zero," said Nace, the physician advising education officials, "but what we can do is mitigate the risk."
Contact staff writer Amanda Bohman at 459-7545. Follow her on Twitter: @FDNMborough.