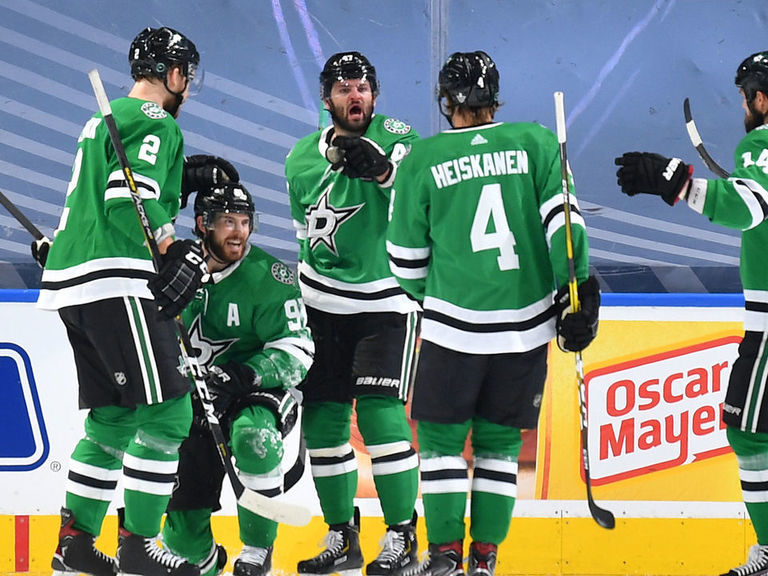 Find line reports, best bets, and subscribe to push notifications in the Betting News section.
Following a couple of 1-1 nights, we enjoyed a comfortable 2-0 sweep on Saturday with the New York Islanders taking care of business and the Vegas Golden Knights handling the Vancouver Canucks to cash the puck line at +140.
Let's keep that momentum going on Sunday.
Colorado Avalanche (-135) @ Dallas Stars (+115)
The Avalanche scored three unanswered goals in the final eight minutes of Game 3 to pick up their first win of the series, though I hesitate to assume the victory will revive them going forward.
Game 3 was actually Dallas' best performance of the series thus far. The underlying metrics were relatively even in the first two games, but the Stars controlled a remarkable 64.5% of the expected goal share at five-on-five in Game 3 and generated 10 high-danger scoring chances to the Avalanche's three.
Colorado came to life for a brief stint in the second period and again in the third to ultimately steal the game, but those numbers speak to a bigger problem for Jared Bednar's team. Injuries to Philipp Grubauer, Erik Johnson, Matt Calvert, and Joonas Donskoi open a window of opportunity for the Stars, who are generously priced coming off a strong performance in a losing effort on Wednesday.
Pick: Stars (+115)
Philadelphia Flyers (+105) @ New York Islanders (-125)
There's no justifiable reason to put your money on the Flyers right now. After a strong start to life in the bubble, the Flyers have been the second-best team in nearly every game they've played since the start of Round 1.
Saturday was no exception, as the Islanders controlled the play for almost the entire contest. Carter Hart conceded a soft goal as New York jumped ahead 2-1 late in the second period, and there was no way back for the Flyers.
Hart hasn't been as dominant as he was in Round 1, which is simply the result of his team being outplayed in each game. The Islanders generated 16 high-danger scoring chances at five-on-five on Saturday – twice as many as the Flyers managed – and controlled 61.73% of the expected goal share.
The Flyers may have the edge in overall talent, but there's a massive gap between these teams in terms of how they're playing right now. If you looked only at playoff stats, the Islanders would likely be pushing -180, so I'll gladly scoop them up again here at a much shorter price.
Pick: Islanders (-125)
(Odds source: theScore Bet)
Alex Moretto is a sports betting writer for theScore. A journalism graduate from Guelph-Humber University, he has worked in sports media for over a decade. He will bet on anything from the Super Bowl to amateur soccer, is too impatient for futures, and will never trust a kicker. Find him on Twitter @alexjmoretto.