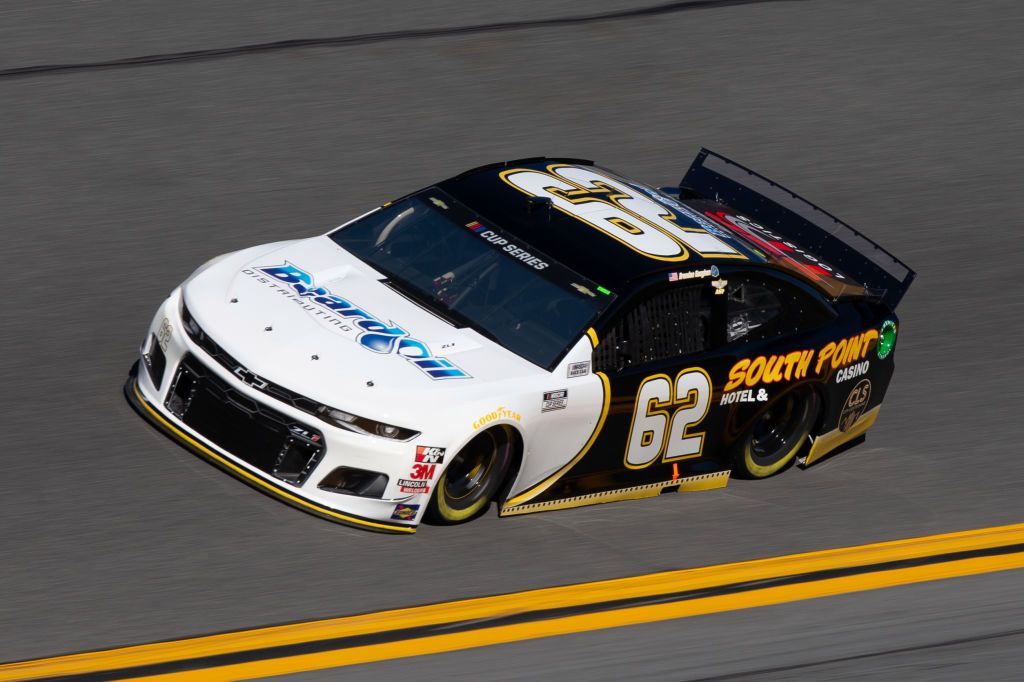 Jimmie Johnson potentially raced in his final Daytona race last night when he failed to make the 2020 playoffs. However, he is not the only driver bowing out of the NASCAR Cup Series. Another veteran driver is Brendan Gaughan, though he really had to snake his way up the order.
Like Johnson, Gaughan is racing his final Daytona race, but managed to have a better one than the 7-time Cup champion. The Las Vegas native managed to keep his head while others around him lost theirs and caused plenty of chaos. In the end, he finished the race in a respectable 8th place at the Daytona International Speedway.
The #62 Chevrolet driver had a rough start, owing to consecutive pit road speeding penalties. All this took placed in the span of three laps during Stage 2, so his work was cut out for him.
The comeback begins for Brendan Gaughan
After emerging 34th and a lap down, the 45-year old simply put his head down and charged. With the help of a perfectly executed strategy, he scythed his way back onto the lead lap.
He told NBC Sports, "The Beard Oil Distributing Chevrolet Camaro had a heck of a run tonight. We saw pay dirt there at the end – third place coming out of turn four. The 19 car just side drafted us and pulled us back. I didn't have any help behind me but what a night."
However, the miracle was only just beginning, as Gaughan raced like a man on a mission, reaching the top-25 by Lap 152. There were a couple of heart-attack moments when two late-accidents yielded two red flags.
Luckily, he escaped unscathed and found himself 11th for the restart. From there, he climbed inside the top-10 on the final lap of the race.
It is worth noting that Gaughan was aiming for even loftier goals than eighth place, but Martin Truex Jr denied him. In the process, Gaughan joined Denny Hamlin, Ryan Blaney and Chris Buescher in an elite club. These drivers finished in the Top 10 at the Daytona 500 and the Coke Zero Sugar 400 in the same year.
"I want to say thank you to Richard Childress and ECR motors for all they do for us," admitted Gaughan. "Two top-10s this year at Daytona – what a way to go out. It was so much fun."