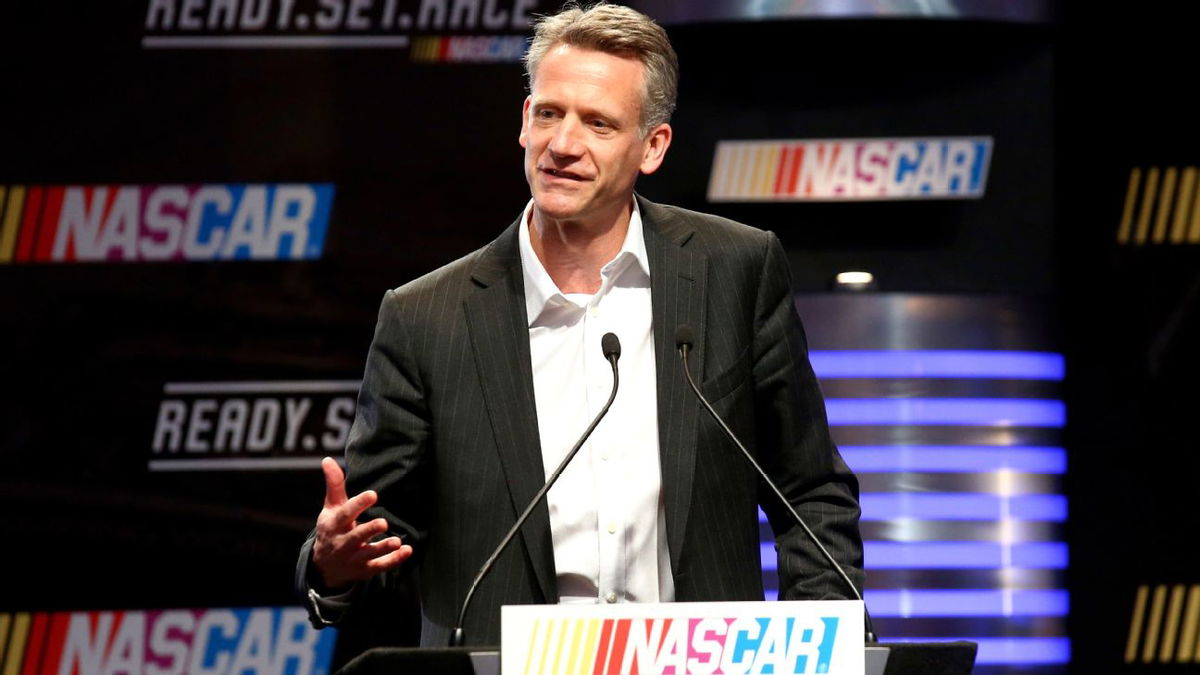 NASCAR named its President Steve Phelps to its Board of Directors on Tuesday. Steve Phelps has served as NASCAR President for three years so far. He was appointed in 2018. He has been in the business since 2005.
Phelps became just the fifth member to be promoted to the Board of Directors. The Board is the highest level of leadership in NASCAR. CEO and Chairman Jim France, Senior Advisor Mike Helton are also on the Board. Executive Vice-Chair Lesa France Kennedy, and Chief Legal Officer Gary Crotty, are the other two members. Phelps also served as Chief Operating Officer earlier.
NEWS: NASCAR President Steve Phelps named to Board of Directors.

Details: https://t.co/DYkWU4nNXN pic.twitter.com/kl86hkwBfN

— NASCAR (@NASCAR) August 25, 2020
"I am incredibly honored to be appointed to the Board of Directors. As a lifelong fan of the sport, I feel a great sense of pride and duty in our work to position the sport for long-term success," Phelps said in an official statement. "I am grateful for the leadership and example set by the France family. And am genuinely humbled by their continued trust in me," he added.
Accomplishments in NASCAR for Steve Phelps
Phelps has led NASCAR through a challenging year. The biggest of those challenges was dealing with the COVID-19 pandemic and the changes it forced. It has been a risky time, but NASCAR has so far handled the situation well. They ensured the cases do not rise despite the resumption of full competition.
In June, Phelps also strongly promoted NASCAR's stance against social and racial injustice. Earlier, he also led while dealing with the issue on the noose that was found in Bubba Wallace's garage stall in Talladega. The merger with International Speedway Corp. was also overseen by Phelps. He was also at the forefront during the institution of a Premier Partner model. This was for the NASCAR Cup Series.
"Steve's unwavering leadership and dedication to growing our sport through even the most challenging times has been remarkable," CEO Jim France said in the statement. "Steve understands every part of our business. And has demonstrated a consistently confident and steady presence in the face of adversity," France added.