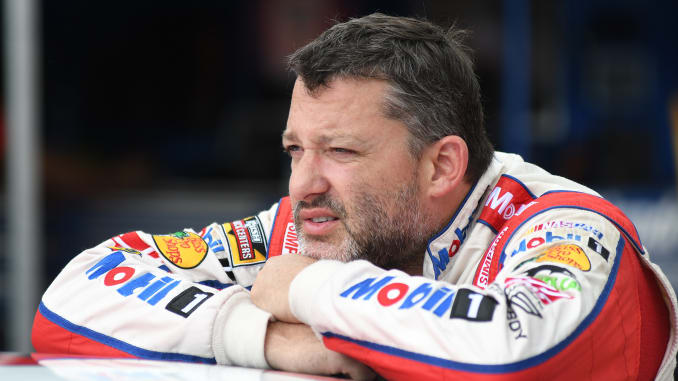 Tony Stewart may have retired from NASCAR, but he is still passionate about racing. This is why he is setting up a new SRX racing league. According to him, he first got in touch with George Pine and Ray Evernham, about the series.
He confessed that the idea of the series came from Pine and Evernham, while he only became an interested party. Stewart was sold on the idea because he was quite fond of the International Race of Champions (IROC) Series. He liked the idea of bringing together drivers from different fields and pitting them against each other in equal machinery.
He joked that this SRX series is almost like the IROC series 'but on steroids'. Tony Stewart explained to Michael Waltrip, how the series works, he said, "You're gonna bring 12 drivers. But those 12 drivers are also gonna have 12 crew chiefs that are designated just for them. So, versus having 12 identically prepared cars, you're gonna have 12 cars that have 12 different crew chiefs."
Their job would be to set up their respective car to suit the drivers' needs and driving style. In other words, they will not have too many things to tweak and play around with.
What else did Tony Stewart say?
He confessed that the crew chiefs have to be reined in, otherwise it could lead to chaos. On the other end of the scale, he admitted that tailoring each car to their driver could be quite fun. So, regardless of the setup, the drivers can enjoy driving something that suits them.
With regard to the potential recruits, Tony Stewart revealed that Helio Castroneves is one of the interested drivers. He also said that other drivers have come forward, but he and everyone involved are trying not to overload the fans and media. This is actually a smart call because if all the drivers are announced at once, the excitement could wane.