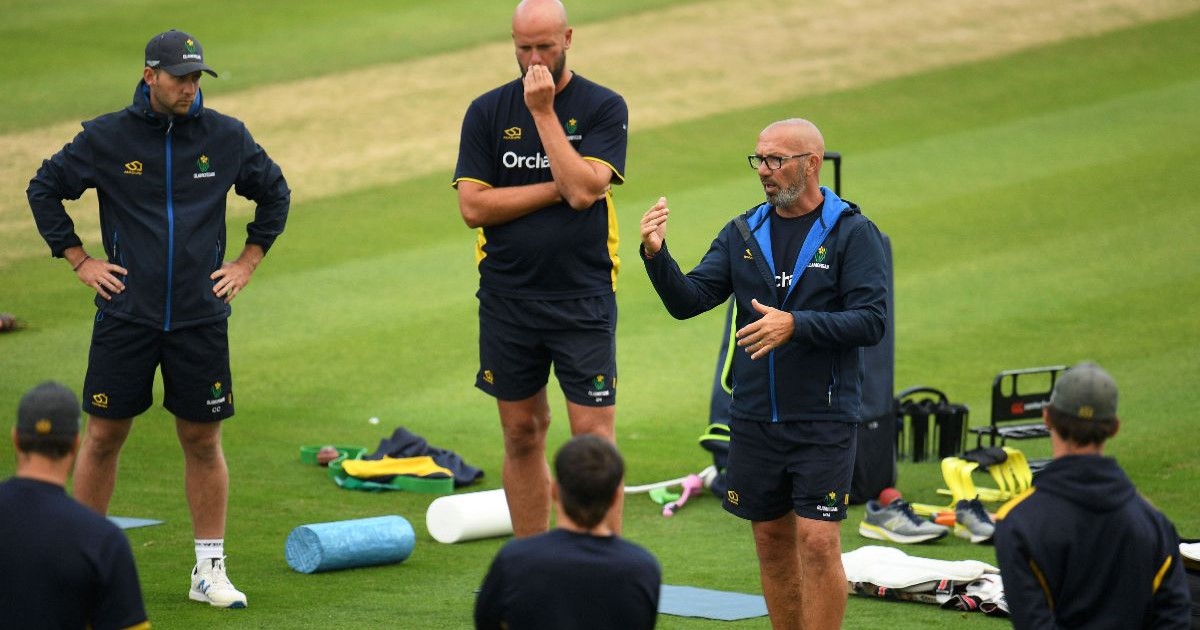 Head Coach Matt Maynard praised the 'phenomenal' Michael Hogan, who took his 600th first-class wicket in the four-wicket defeat to Northamptonshire in the Bob Willis Trophy.
The seamer took his 374th wicket for Glamorgan on a blustery day at Wantage Road, and Maynard believes that it's not just the way he bowls that makes him such a standout professional cricketer.
"Michael Hogan has been phenomenal, he's led the attack since he came over and has been one of the best opening bowlers in the country for that period of time. 
"The tone he sets, the way he practises, the way he dives round in the field and he's no mug with the bat either, he strikes a great ball. 600 first-class wickets is a great landmark for him and a terrific effort, a brilliant achievement.
Glamorgan's batting owed much to Hogan, who played his role with in a record partnership with Callum Taylor in the first innings, and assisted unlikely centurion Marchant de Lange in the second, with Maynard admitted the batting hasn't performed well enough over the four games so far.
"It was low, high. low, high in our batting- we haven't batted well all year as a unit, we haven't had good starts and that hasn't enabled our stroke-makers in the middle order to flourish. Once or twice is fine but it's happened every game.
"To see someone like (debut centurion) Callum Taylor come in and play with the maturity he did, he's a very exciting character and I thought he was really unlucky with the decision in the second innings."