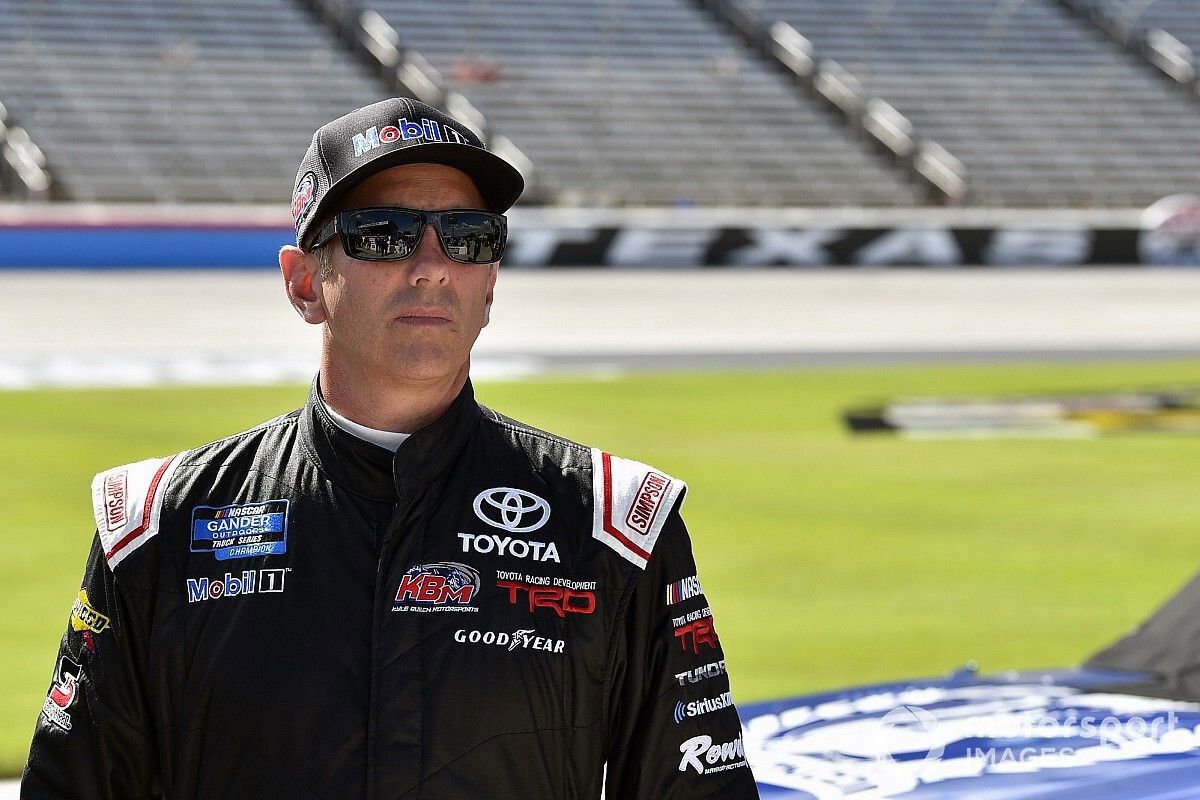 Greg Biffle has had a long career in the NASCAR circuit, right from 2001 until 2016. Now, it appears that the 50-year old will be back in action very soon. He is set to join forces with the GMS Racing team in the Gander and RV Truck Series.
The team announced that the 2000 Truck Series champion will take the wheel in the first week of September. In other words, he will make his one-off appearance at the Darlington Raceway on the 6th.
This will be the first time the ex Cup Series driver has raced since the 2019 Speedcash.com 400 at Texas Motor Speedway. Incidentally, he won that race, though he drove for Kyle Busch Motorsports.
Which car is Greg Biffle driving?
Of course, Biffle does need a car to race, so the 50-year old will pilot No. 24 Chevrolet truck at Darlington. Suffice to say, he is supremely excited to get back to his office behind the wheel.
"I'm excited to get back behind the wheel of a Gander Truck," Biffle said in a press release. "GMS Racing produces competitive trucks week in and week out. So needless to say when I got the chance to drive one of their Chevrolet's, at one of my favorite tracks, I couldn't turn it down. I'm thankful for this opportunity and I can't wait to get to Darlington with this GMS Racing team."
He even tweeted his participation for next weekend's race, and is eager to rub shoulders with other drivers. With regard to his record at the track, Greg Biffle picked up three career wins.
One of them came in the Nationwide Series and two Southern 500 victories in the Sprint Cup Series. Now, he will be aiming to add a Truck Series win to that resume, just to cover all his bases.
It is worth noting that this marks Biffle's debut at Darlington, in spite of 82 starts in the Truck Series. This is because, the Truck Series visited the track only six times, from 2001-04 and 2010-11.