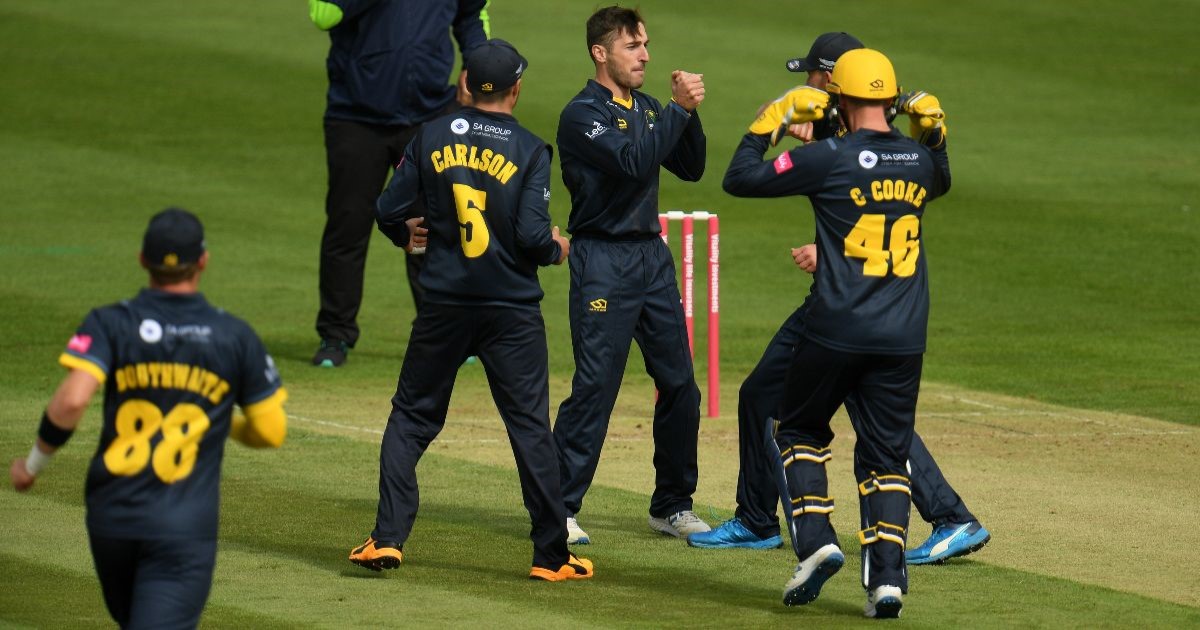 Glamorgan secured a win in their first completed game of the 2020 Vitality Blast, defeating Gloucestershire by 15 runs thanks to an excellent fielding performance and 51 not out with the bat from Chris Cooke.
The Glamorgan captain was happy with his own performance, and took advantage of batting first to adapt his side's strategy in the field.
"It was a team performance, a lot of people contributed, I was happy to get some runs but I thought we bowled really well on quite a slow wicket," said Cooke.
"The thinking (about using spinners) was 'if it ain't broke, don't fix it' so we decided to keep it going on a slow wicket. When I was batting, it was clear to see their spinners were difficult to get away."
Salter (4-20) and Sisodya (1-12) led the way for the Glamorgan attack, with Cooke singling them out for praise during his post-match interview, but he doesn't want his side to rest on their laurels ahead of tomorrow's clash against Birmingham Bears at Sophia Gardens.
"(Sisodiya and Salter) were brilliant, they should be really proud and let's hope they can continue their performances through the competition.
"The games come thick and fast so if you get on a roll, you really can get points on the board but (Birmingham Bears on Sunday) is another game so we've got to come again."
After his 4-20 was the catalyst of his side's win, Andrew Salter believes that his spin partner set the tone well and the side's gameplan paid off.
"We wanted to build that pressure in that first couple of overs and that gives us our best chance of picking up early wickets.
"Prem did that absolutely brilliant, and with that pressure that meant it offered some opportunities for me at the other end. Today it resulted in a couple of wickets.
"The ball was gripping a bit, the variations and change-ups gripped a bit so we wanted to go with that multiple spin option."