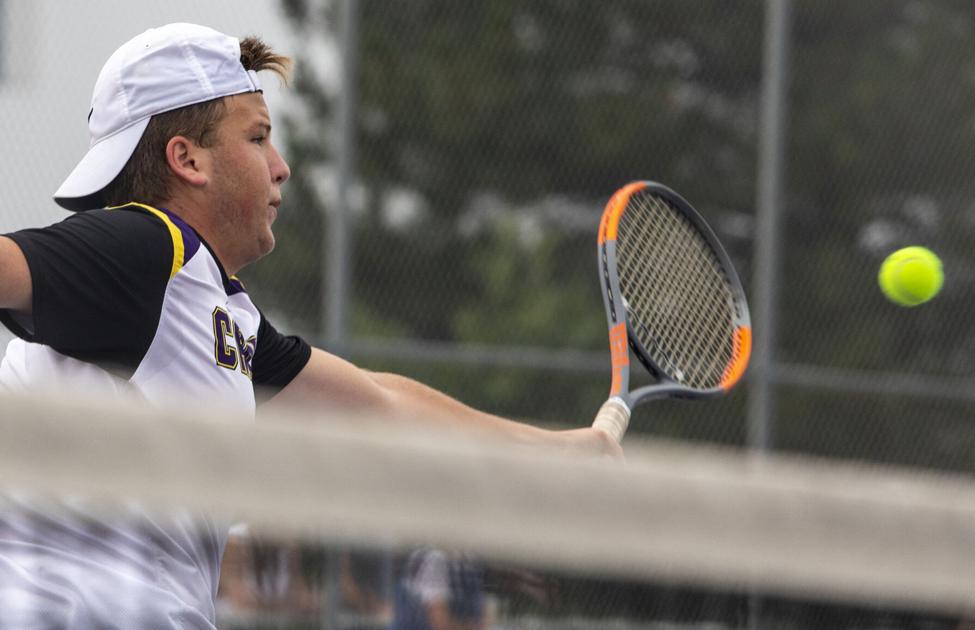 The Campbell County High School girls tennis team took the day off school to watch on as the boys team dominated three different Nebraska teams during exhibitions Thursday.
Girls tennis is a a spring sport in Nebraska, so only the boys were able to compete.
The Camel boys started the day against Scottsbluff, Nebraska at Campbell County High School. With only five boys tennis players, Gering was rotating singles players into doubles teams to match up against CCHS.
The Camels won the first exhibition 8-0.
Due to a Nebraska state law that requires student athletes to play indoors if temperatures rise over 90 degrees, CCHS traveled to the courts inside the Fieldhouse at the Campbell County Recreation Center for its next two matches.
In the air-conditioned building, the Camels beat Scottsbluff 6-3 and finished the day beating Alliance 8-4.
"We're used to (playing three games consecutively) by now," senior Jefferson Neary said. "I like playing in (the Recreation Center). It's too our advantage because we played the state semifinal and final in here."
As for the season, his double's partner, senior Austin Robertson, said the Camel boys are off to a good start. Thursday was a way for CCHS to get some valuable playing time under its belt before heading back into conference play.
"We played some pretty good kids (Thursday)," Robertson said.
The Camels were able to see a few different skill-sets and techniques, Neary said. Since the Nebraska teams were so small, the CCHS players were able to play singles players on doubles teams and vice versa.
While the girls got the day off school and tennis to enjoy the show, both teams will get back to conference play on Thursday when they host Cheyenne East and Cheyenne Central.
The Camels will also play Laramie next Friday at home.