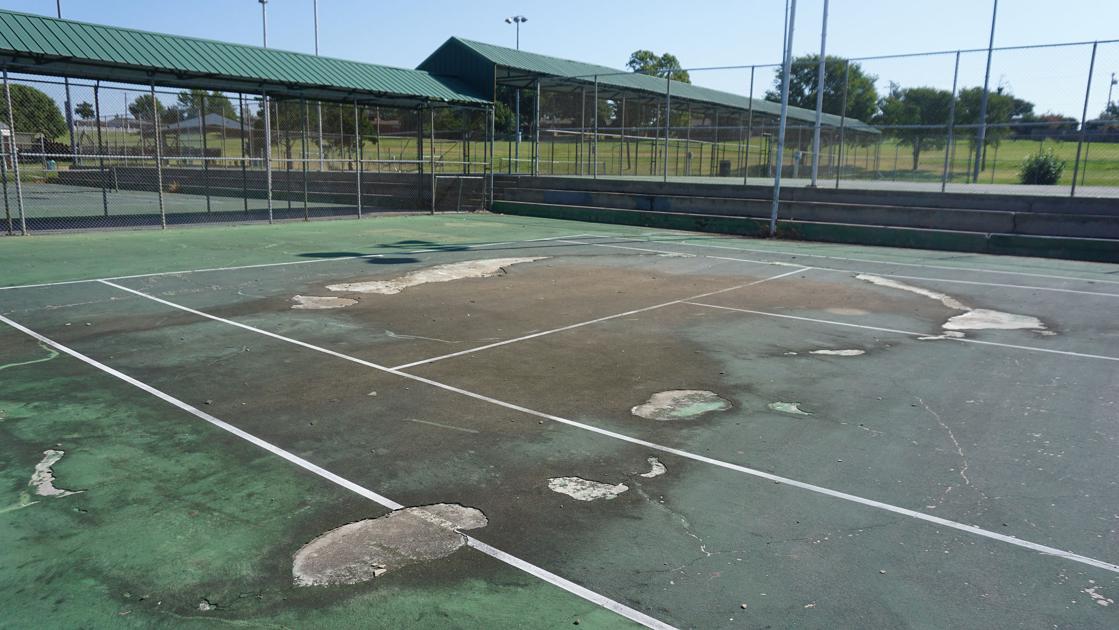 Seventeen tennis courts in parks across the city will be upgraded after the City Council voted Tuesday to "piggyback" onto a contract already approved by the Lawton Board of Education.
Board of education members approved a contract with Merritt Tennis and Track Systems at their July 16 meeting, action that City of Lawton attorneys said followed the mandates of Oklahoma's Competitive Bidding Act of 1974. State statute also allows the City of Lawton to enter into a piggybacking purchase agreement, meaning the city can enter the contract under the same terms set by the school district without having to go through competitive bidding itself because Lawton Public Schools already took that step.
City Manager Michael Cleghorn credited the legal staff for researching the proposal and determining its validity.
"We've never done this type of thing before," Cleghorn said.
The city decision sets a "not to exceed" amount of $239,080, which parks and recreation officials said should be sufficient to redo or repair up to 17 tennis courts.
The work includes: Greer Park at Northwest 38th Street and Meadowbrook, $133,880 for eight courts; Grey Warr Park at Northwest 79th Street and Taylor, $25,000 for two courts; 35th Division Park at Northwest 6th Street and Northwest Dearborn, $22,000 for two courts; Toby Morris Park at Southwest 7th Street and Southwest Avenue I, $11,000 for one court; George M. Lee Park at Belmont Avenue and Chisholm Trail Avenue, $11,200 for one court; O.H. Arnold Park at Northeast Euclid and Albert Johnson Sr. Avenue, $11,000 for one court; and Panther Park at Pioneer and Fullerton, $25,000 for two courts.
The work will include net post footings, resurfacing, applying new lines and surface work.
The Lawton Board of Education approved a $136,994 contract with Merritt in July to resurface school tennis courts at Eisenhower High, Lawton High and MacArthur High.