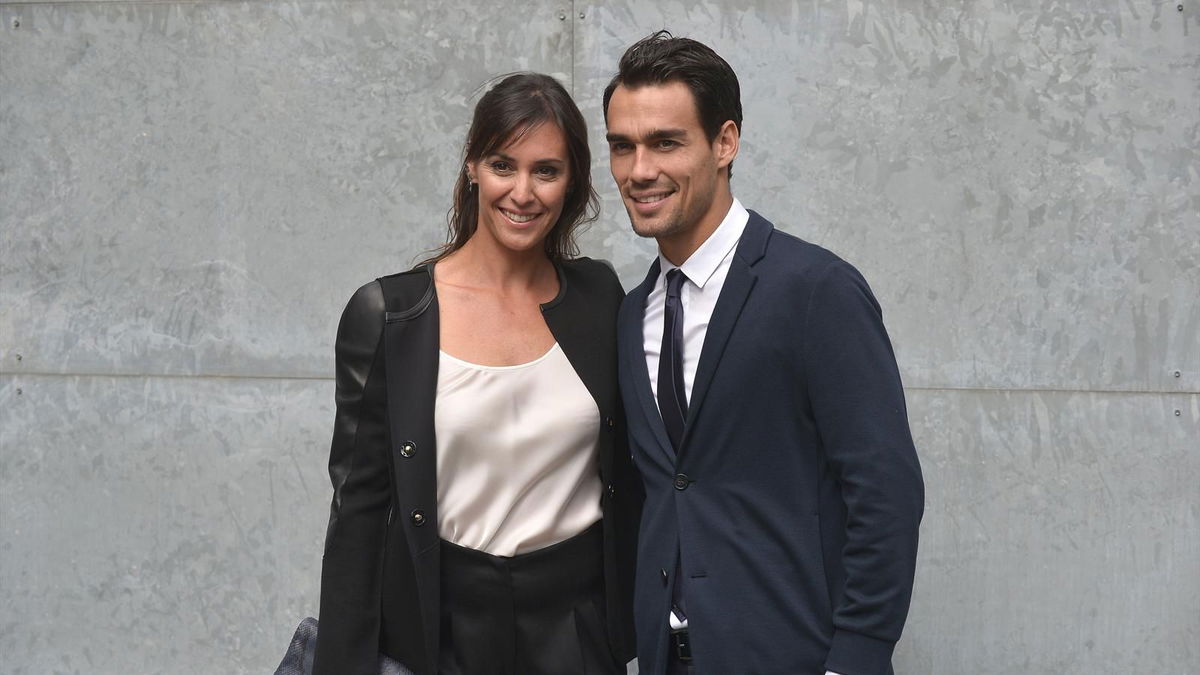 Italian tennis star Fabio Fognini has apparently found a way to stay in touch with his beloved sport during the quarantine period. Fognini was seen playing some tennis at home with his wife Flavia Pennetta.
For everyone struggling to get a taste of some outdoor sport during these testing times, Fognini certainly gives a clue. His method involves an improvisation of your in-house material to create your own sports arena. Check this out.
In fact, he managed to create a miniature tennis court with what we would call a near-perfect net! However, the worst thing about their game is the complete ignorance of rules. The net is all but a formality with the players continuously hitting the ball below the net.
Know More – "You're A Shame"- Fabio Fognini Blasts ATP for Favourable Treatment Towards Rafael Nadal
Getting creative 🎾🧺🤹🏼‍♂️💕#tennislife#stayathome#iorestoacasa#distantimauniti pic.twitter.com/hbJEAh39OE

— Fabio Fognini (@fabiofogna) March 29, 2020
Interestingly, Fognini was one of the few players who played tennis after the Coronavirus crisis. The Italian represented his country in front of an empty arena in a Davis Cup tie against South Korea.
Fabio Fognini calls for unity amidst Coronavirus
The Italian star has been very active on social media amidst the deadly virus. In fact, Italy is the worst-hit country with cases exceeding China. The country reported almost a 1000 deaths in a single day.
Fognini was concerned about a place in Italy called Liguria. In fact, his grandmother was a resident of the place and suffered with a severe lack of masks. The Italian star made an appeal through his social media account to all suppliers.
He said that he was willing to buy the gear to benefit the place. In fact, all occupants of nursing homes reported a lack of masks.
Talking about tennis, Fognini will not be back in action until the season resumes. His goal in 2020 was to gain a solid place in top 10 of the rankings. The Italian has been floundering around that mark but a firm grip has been lacking.