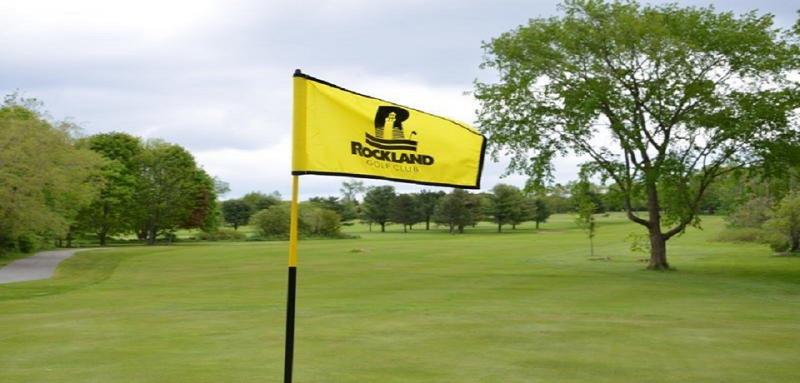 The following was shared to social media by the Rockland Golf Club and how it is responding to COVID-19. The facility opened Friday, March 27. 
Details Regarding Opening, please read all the way through if you plan on playing golf at the RGC:
Only the front 9 will be open. The back is still very wet and holes 12-16 are unplayable. Our current hours are 8am to 6pm. Do not be surprised if you show up and there is a decent wait to tee off, especially at 8am. Rates are currently $23 for nine holes and $35 for 18.
For the very immediate future, we are doing a first come, first serve system. There are currently no tee times, and we will announce when that reverts back in the near future. If people are currently on the first tee, give them plenty of room and do not move to occupy the tee box for 10 minutes or tee off for 15 minutes. As well, try not to breathe down the neck of the group in front of you, keep adequate space. Passing groups is currently not permissible, so please be patient as rounds will likely be longer than usual.
As of right now, we are not allowing carts on the golf course. The course is still very wet and we haven't completed a system to sanitize the carts properly. We will have updates on this if/when things change.
We are currently working on the website to accept online payment (probably sometime next week), but until then greens fees can be paid by credit card over the phone. Please call 207-691-5608. DO NOT call the pro shop when you arrive or to pay, as nobody might be occupying it at the time of your call. The answer machine still works for the proshop phone and we do check those regularly, so feel free to use that number for anything else that can wait. If you absolutely must pay cash, call Keenan (207-691-5608) and he may be able to figure out a way to accept cash. If you can pay with a card, PLEASE DO.
All the buildings will be locked up and nobody from the public is to occupy them at any point. There are no portable toilets out and no bathrooms available, so plan accordingly.
Cups will be protruding from the ground by 2″. If you hit the cup, it counts as holed. We are doing this to prevent people from touching the same surfaces. DO NOT touch the flag sticks. Also, no ball washers, towels and bunker rakes will be out on the course. Feel free to rake and place with your foot in the traps.
Scorecards will be on the tee in sealed plastic bags. You can also simply print out a scorecard that is currently on our website, and if you do so, please feel free to bring your own pencil.
Please, leave adequate distance from other people in your group and especially from people not in your group. We are doing this so we adhere to the current guidelines of having no more than 10 people in a public gathering. Do not congregate on the putting green and/or in the parking lot.
Please adhere to all the guidelines we have set in place, as well as the current state guidelines for non-essential businesses. Currently, we are able to run the golf course with all of these stipulations being conformed with. If people decide to ignore them our privileges to operate will likely be revoked and nobody will be able to enjoy what little we have left in the way of outside recreation. We are going to get through this, with hopefully as little pain as possible.
P.S. Things are very fluid at the moment, and we will update you when anything changes. Please bare with us during these unprecedented times.
Thank You
James Anderson
RGC Vice President