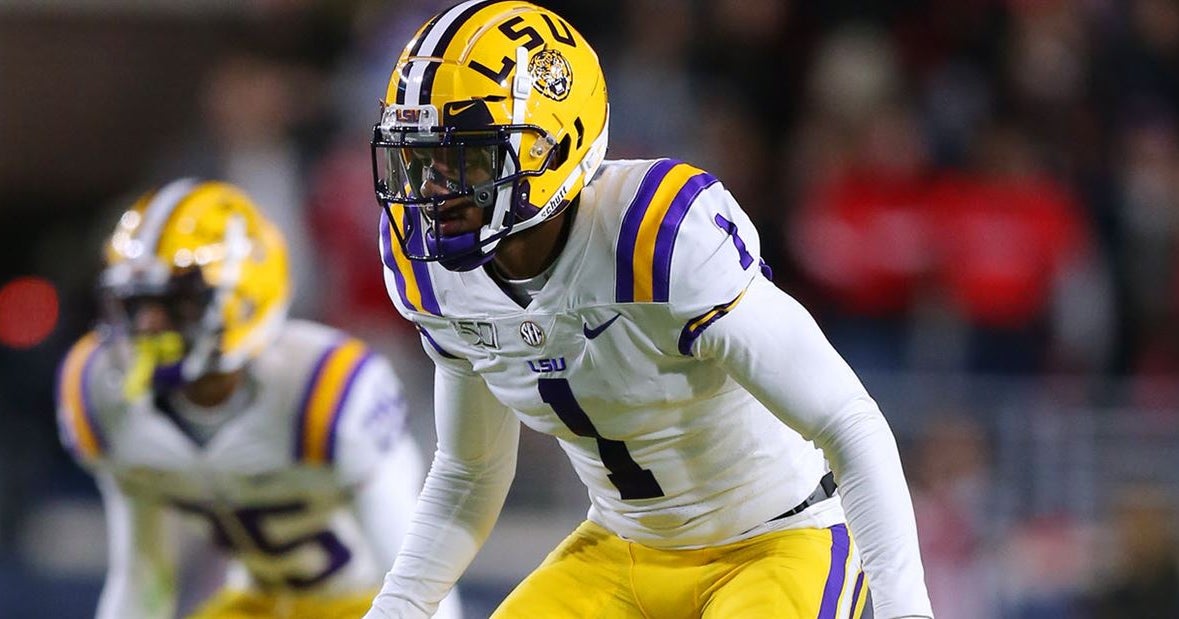 Kristian Fulton decided to leave school early and declare for the NFL Draft. The defensive back shined at LSU for the last two seasons.
A potential first round pick, Fulton broke out in 2018 and was hobbled by an ankle injury in 2019 but his stat line improved nonetheless. His abilities were not on full display but Fulton continued to play valiantly and help LSU to a National Championship.
Pro Football Focus evaluated Fulton and believes he can be a Swiss-Army knife at the next level.
"Kristian Fulton, LSU, a guy who put on great tape back in 2018, 2019 took a little bit of a dip," PFF said. "A lot of that (was) due to injury. (He) suffered an ankle injury against Texas, played through it. You saw some of the hinderance in his game in 2019, but this guy, very good at playing the quarterback and wide receiver in front of him, playing in off man, off zone coverages. I think at the next level he can do anything you ask him to. He can excel in a lot of different schemes and for that reason (he is) cornerback number two on PFF's board.
"I don't know why people are that low on this guy. He has graded out exceptionally over his career. 91.9 coverage grade for his career is the highest of any of the top cornerbacks in this draft class and he's done it on a diverse coverage scheme at LSU. The most pressed man snaps of any cornerback in the country or in the draft class this past season. Played a lot more off zone the year before that and I think in both of them, he excelled. A diverse coverage skill set, a good athlete, there's a lot to like about Kristian Fulton."
In 2019, despite an ankle injury, Fulton logged 38 total tackles, 28 solo tackles, one tackle for loss, one interception and 14 pass deflections.
At the NFL Combine, Fulton checked in at 6-foot, 197 pounds and clocked a 4.46 40-yard dash and 35.5-inch vertical jump – both among the best marks for cornerbacks in this year's draft pool.
In PFF's ranking of players available in the draft released earlier this week, Fulton checked in as the No. 15 prospect in the draft, regardless of NFL team needs or positions.
"Fulton's hips are as good as it gets in the class and he proved he has the speed to stick outside at the combine," PFF wrote. "Playing more snaps in man coverage than any other corner in the draft class last year doesn't hurt either."
The NFL Draft will take place as scheduled, for now. The coronavirus pandemic caused the suspension and cancellation of sports across America, but the NFL Draft will proceed as scheduled on April 23rd through the 25th, but without any fans in attendance. An official plan for the draft and its' adjustments has not been released.