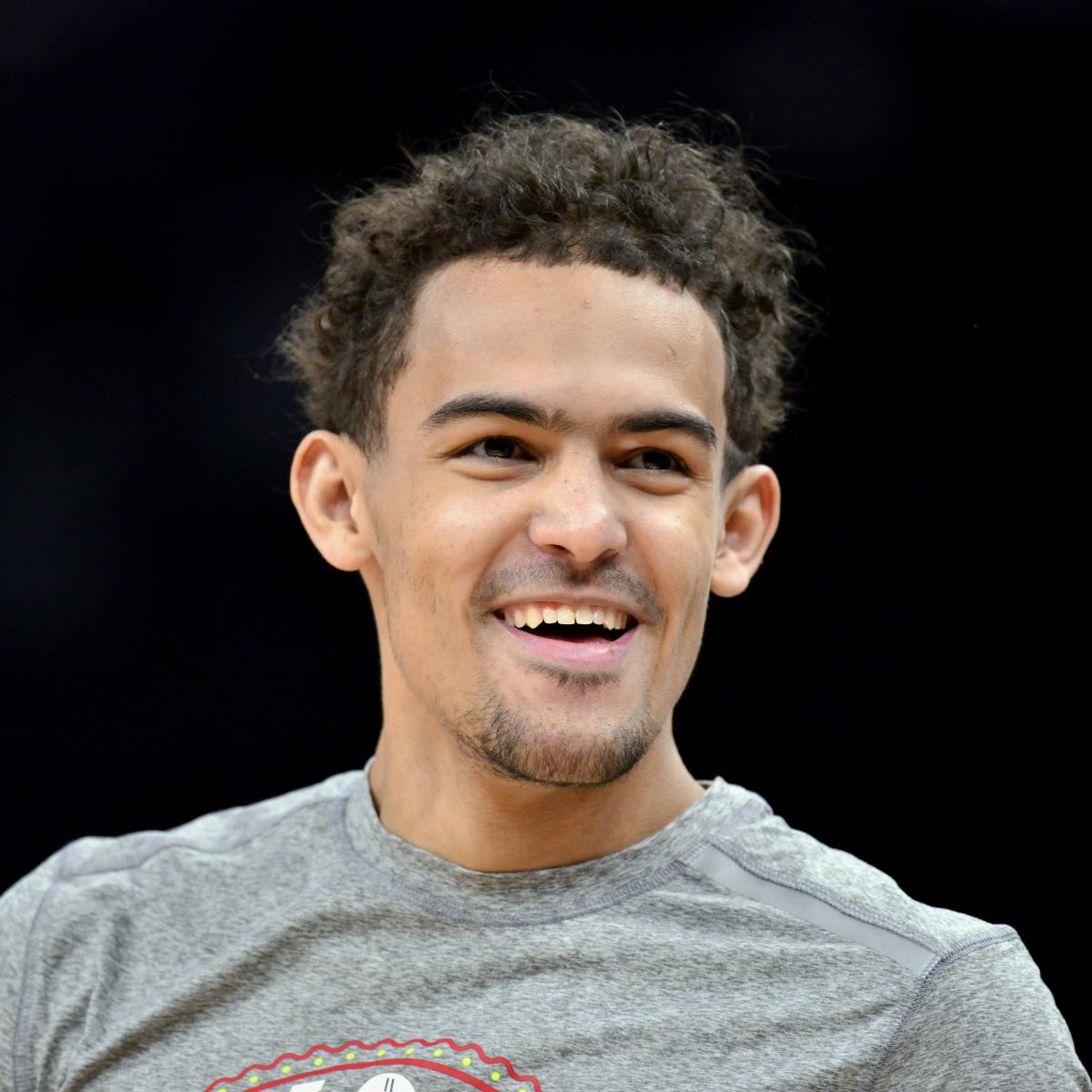 Brandon Dill/Associated Press
Atlanta Hawks point guard Trae Young said Wednesday he's turned to video games to satisfy his competitive itch with the 2019-20 NBA season indefinitely delayed because of the coronavirus pandemic.
Young told Marc J. Spears of The Undefeated he's not usually a major gamer, but that's changed in recent weeks because of COVID-19. His title of choice is Call of Duty, which recently released a hugely popular battle royale mode named Warzone.
"I don't usually play video games too much," the 21-year-old said. "Now that I have a lot of time, that is all I have really been doing. I have been really just trying to play a lot of video games [to improve] so I can play online, play in front of fans."
Young noted it's not the same as taking to the court on a nightly basis, though.
"I miss playing a lot. I miss playing five[-on-five]," the Texas native said. "Miss playing with my teammates. I miss being around our fans. I miss playing on the road. I miss it a lot right now, especially because you can't do anything other than be in our houses and play video games and play on basketball goals at our houses.
"This time definitely makes you appreciate things you have. It makes me appreciate the game I love at the highest level a lot more."
Young was enjoying a tremendous offensive campaign before the suspension of play. He averaged 29.6 points (fourth in the NBA), 9.3 assists (second), 3.4 three-pointers (eighth) and 4.3 rebounds in 60 appearances for the Hawks.
The University of Oklahoma product made his first All-Star Game appearance in February after being named to the All-Rookie first team last season.
He told Spears the coronavirus situation has forced him to take a step back for perspective:
"As athletes, celebrities and things like that, sometimes it takes something like this to actually humble people. For us, sometimes you think you are untouchable or things might not happen to you because you are at this stature or whatever. It can. You see guys, big-time guys, superstars like Donovan [Mitchell] or KD [Kevin Durant] get it. It is definitely an eye-opener.
"It sucks that this has to happen to us for us to really realize that and for other people to realize we're actually just human, too. … But we are going to all get through this together as people, not just athletes. We're people and human together."
NBA Commissioner Adam Silver explained to ESPN's Rachel Nichols last week he's not sure when the season could resume, but in the short term, he's hoping to put together a charity game with several stars to help give fans a temporary escape.
"And one of the things we've been talking about are, are there conditions in which a group of players could compete—maybe it's for a giant fundraiser or just the collective good of the people—where you take a subset of players and, is there a protocol where they can be tested and quarantined and isolated in some way, and they could compete against one another?" Silver said.
Young and the Hawks will have 15 regular-season contests remaining if the NBA resumes with the intent to complete the entire 82-game campaign.