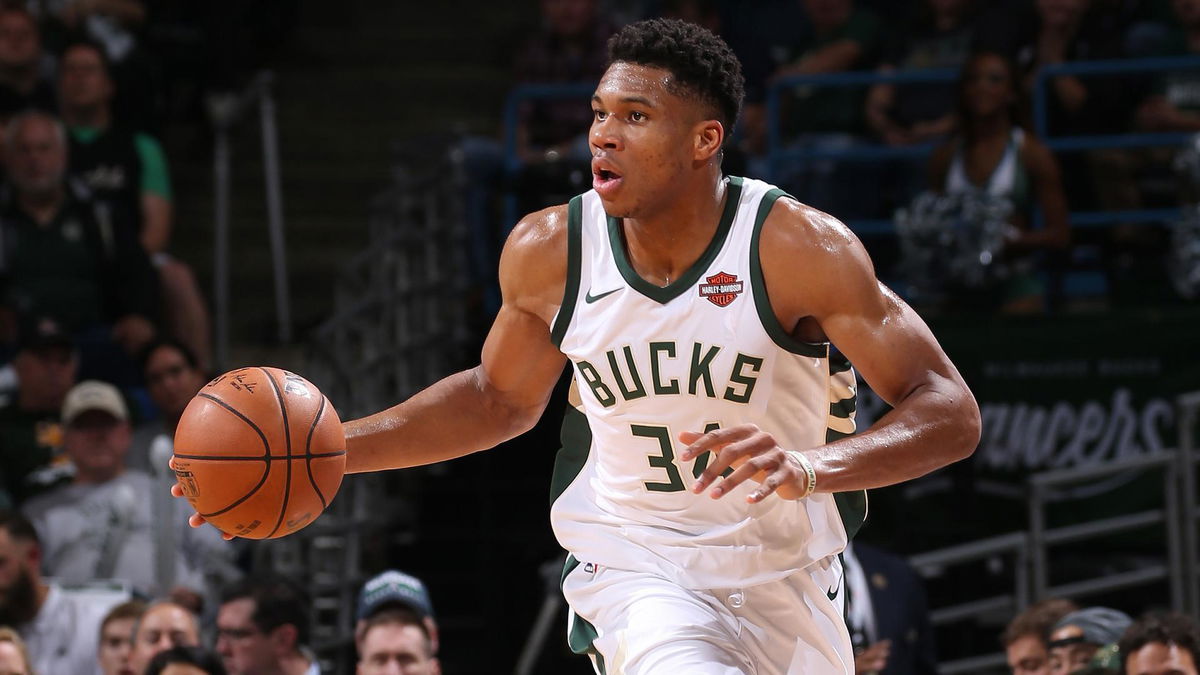 Milwaukee Bucks star Giannis Antetokounmpo seems to be having fun on Instagram while the league remains inactive with the suspension.
In his last Instagram session, Giannis got to know that his girlfriend was a Los Angeles Lakers fan. The Greek Freak's reaction to it went viral on social media.
Giannis' girlfriend said she grew up a Lakers fan.

This was his reaction 💀 pic.twitter.com/vcy78xHGA7

— Bleacher Report (@BleacherReport) March 26, 2020
While the video clip of Giannis' reaction was still circulating in social media, he came up with another live video on Instagram. During the session on Thursday, Antentokounmpo named his favorite NBA players answering one of the fans.
His list not only included former players but also a couple of current players. Magic Johnson, Kobe Bryant and Kevin Garnett were among his favourite players while current Brooklyn Nets player Kevin Durant also got into his list.
Giannis Antetokounmpo picks his favourite NBA players
Kobe Bryant
Michael Jordan
Kevin Garnett
Kevin Durant pic.twitter.com/7x6z4BIpof

— baller23 (@baller287507963) March 27, 2020
A little while later, Antetokounmpo also added Stephen Curry and Damian Lillard to the list.
Giannis was asked to name his favorite NBA players and named Steph, TWICE pic.twitter.com/g4v3prAnv8

— Chris Montano (@gswchris) March 27, 2020
Giannis Antetokounmpo isn't the only NBA superstar to go live on Instagram
While the NBA remains suspended, Antetokounpo wasn't the only one who looked at Instagram as a source to bide his time. Last week, fellow superstar in the NBA, LeBron James went live on Instagram for around 45 minutes.
During the session, James talked about how much missed playing in the NBA amidst the suspension.
"I miss playing ball, I miss doing what I do, I miss being in front of the Laker faithful. I miss being in front of the opposing fans when I'm on the road. We were at a point in the season where we were hitting our stride and gearing up for the playoffs," he said.
James also talked about a few other things which included committing to his future with the Lakers.
LeBron on how he feels being a Laker.pic.twitter.com/IElgdcvNDA

— Legion Hoops (@LegionHoops) March 20, 2020