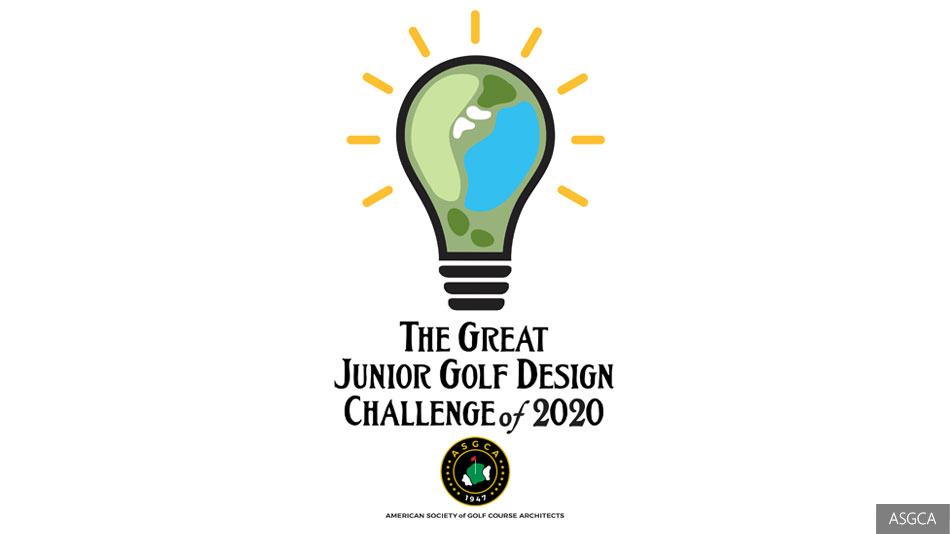 The American Society of Golf Course Architects (ASGCA) has launched a new initiative, 'The Great Junior Golf Design Challenge of 2020', to encourage creativity among young people who are having to spend more time at home amid the coronavirus pandemic.
Young people of 17 and younger can submit their design ideas for a golf hole that can be any par, style or strategy, from fun to serious.
"Families are struggling with having schools closed and the amount of 'at-home time' during this crisis," said ASGCA president Jan Bel Jan. "A few of our members brainstormed the idea, which came to us from Jay Smith, an aspiring golf course architect based in McAlpin, Florida. We're offering this positive diversion when so many are confined to their homes."
Architects Nathan Crace and Lester George stepped in to work on the idea, which came to Smith with the help of his wife, Rebecca.
"It started as a simple idea of getting kids involved in the shadows of an unprecedented pandemic," said Smith. "We thought it would boost morale and could evoke art, engineering, and geometry – in a fun way. Our youngest son, Johnny, enjoys watching me sketch and draw, submits his own ideas for my review. From there it just snowballed. It would have been great if this existed when I was younger."
Crace said: "As a young boy, I spent hours drawing imaginary golf holes on plain paper and by age 10 I had built three holes on my parents' land in Indiana. Hopefully, this challenge will give boys and girls that same spark to display their creativity for everyone to see!"
George added: "It affords children the opportunity to express their creativity by imagining and graphically depicting their version of a fun and remarkable golf hole. What better way to spend time during these days at home?"
"It's important to point out that this is not a contest," said Forrest Richardson. "The idea is to stimulate creativity and help take the edge off of the stress that comes with staying at home for a prolonged period and being uncertain of what comes next."
Many designs will be shared on ASGCA social media channels and on a dedicated webpage.
Submissions may be created in any medium (pencil, marker, crayon or digital), making use of the form on the dedicated webpage, with completed designs sent to juniordesign2020@asgca.org.